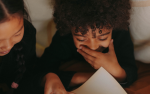 Nominated candidates 2023
Have a look through the complete list of nominees for the 2023 award—a full 251 names from 64 countries including some of the world's foremost creators of literature for children and young people, as well as reading promoters.
Highlight the nominees
Feel free to use our film and graphic stamp to make the nominees for the Astrid Lindgren Memorial Award 2023 visible. Read more and download here.
The candidates
The candidates are presented in alphabetical order sorted by country. Links lead to external websites with more information about the candidate, often in the candidate's language. Missing someone's website? Email us at literatureaward@alma.se
Afghanistan
Sayyed Nader Musavi, Reading promoter
Argentina
María Teresa Andruetto, Author/Reading promoter
Argentine Association of Children's and Young Adult Literature (ALIJA), Organisation
CEDILIJ, Organisation
Andrea Ferrari, Author
Jorge Luján, Author
Sandra Siemens, Author
Australia
Ursula Dubosarsky, Author
Susanne Gervay, Author
Indigenous Literacy Foundation, Organisation
Alison Lester, Author/Illustrator
Austria
Renate Welsh-Rabady, Author/Illustrator
Lisbeth Zwerger, Illustrator
Linda Wolfsgruber, Illustrator
Azerbaijan
Sevinj Nuruqizi, Author
Raziya Ragim-zade, Author
Belgium
Anne Brouillard, Author
Carll Cneut, Illustrator
Gerda Dendooven, Author/Illustrator
Anne Herbauts, Illustrator
Klaas Verplancke, Author/Illustrator
Bosnia and Herzegovina
Bisera Alikadić, Author
Šimo Ešic, Author
Elmira Mekić, Author
Ranko Risojević, Author
Brazil
Roger Mello, Author/Illustrator
Bulgaria
Stella Dreis, Author/Illustrator
Iassen Ghiuselev, Illustrator
Julia Spiridonova, Author
Canada
Isabelle Arsenault, Author/Illustrator
Deborah Ellis, Author
Robert Munsch, Author/Reading promoter/Storytelling
Stéphane Poulin, Illustrator
Eric Walters, Author
Canada/Iran
Nahid Kazemi, Illustrator
Canada/United States
Zetta Elliott, Author/Illustrator
Jon Klassen, Author/Illustrator
Chile
María José Ferrada, Author
China
Gerelchimeg Blackcrane, Author
Dandangzhe Foundation, Organisation
Huang Beijia, Author
Qin Wenjun, Author
Xiong Liang, Author/Illustrator
Yu Dawu, Illustrator
Zhang Zhilu, Author
Colombia
Biblioburro (Luis Sorrano), Organisation
Bibliotecas Rurales Itinerantes, Organisation
Ivar Da Coll, Illustrator
Proyecto Gulliver, Organisation
Yolanda Reyes, Author
Democratic Republic of Congo/United Kingdom
Dominique Mwankumi, Author/Illustrator
Côte d'Ivoire/France
Marguerite Abouet, Author
Veronique Tadjo, Author/Illustrator
Cyprus
Sandra Eleftheriou, Illustrator
Elli Peonidou, Author
Czech Republic
Květa Pacovská, Illustrator
Denmark
Kim Fupz Aakeson, Author
Bibliotekernes Sprogspor, Organisation
Otto Dickmeiss, Illustrator
Cecilie Eken, Author
Marianne Iben Hansen, Author
Dorte Karrebæk, Illustrator
Dominican Republic/United States
Julia Álvarez, Author/Storytelling
Estonia
Marja-Liisa Plats, Illustrator
Leelo Tungal, Author
Faroe Islands
Bárður Oskarsson, Author/Illustrator
Finland
Linda Bondestam, Author/Illustrator
Jenny Lucander, Illustrator
Marika Maijala, Author/Illustrator
Sanna Mander, Illustrator
Irmelin Sandman Lilius, Author/Illustrator
Salla Savolainen, Illustrator
Salla Simukka, Author
Maria Turtschaninoff, Author
France
Gaël Aymon, Author
Gilles Bachelet, Illustrator
Marc Boutavant, Illustrator
Timothée de Fombelle, Author
Bernard Friot, Author
Michèle Petit, Reading promoter
Francois Place, Author/Illustrator
Claude Ponti, Author
Georgia
Giorgi Jincharadze, Illustrator
Irma Malatsidze, Author/Illustrator/Reading promoter
Nikozi Saint Alexander Okropiridze Art School, Organisation
Germany
Kirsten Boie, Author
Nadia Budde, Illustrator
Nikolaus Heidelbach, Illustrator
Internationale Jugendbibliothek München, Organisation
Labor Ateliergemeinschaft, Organisation
Jens Rassmus, Author/Illustrator
Andreas Steinhöfel, Author
Mehrdad Zaeri, Author/Illustrator
Greece
Diavazontas Megalono, Organisation
Manos Kontoleon, Author
Antonis Papatheodoulou, Author
Loty Petrovits-Andrutsopulou, Author
Hungary
Judit Berg, Author
Tibor Kárpáti, Illustrator
Iceland
Gunnar Helgason, Author/Reading promoter
Brian Pilkington, Illustrator
Indonesia
Kelompok Pencinta Bacaan Anak (KPBA), Organisation
Iran
Ahmad Akbarpour, Author
Feraidoon Amoozadekhalili, Author
Noushafarin Ansari, Reading promoter
Reza Dalvand, Author/Illustrator
Farhad Hassanzadeh Kamalabadi, Author
Jamshid Khanian, Author
Houshang Moradi Kermani, Author
Read With Me, Organisation
Mohammad Reza Shams, Author
Ali Asghar Seidabadi, Reading promoter
Hamid Reza Shahabadi, Author/Reading promoter
Ireland
Marie Louise Fitzpatrick, Author/Illustrator
Jane Mitchell, Author
Áine Ní Ghlinn, Author
Italy
Chiara Carminati, Author
Museo della gente della Val Resia, Organisation
Luigia Negro & Sandro Quaglia, Storytelling
Roberto Piumini, Author
Silent Books Lampedusa, Organisation
Italy/France
Beatrice Alemagna, Illustrator
Japan
Rumiko Takahashi, Author/Illustrator
Seizo Tashima, Illustrator
Tokyo Children's Library, Organisation
Jordan
Taghreed Najjar, Author
Republic of Korea
Korean Children's Book Association, Organisation
Lee Sang-kyo, Author
Lee Young-kyoung, Illustrator
Latvia
Anete Melece, Illustrator
Gita Treice, Illustrator
Lebanon/Belgium
Fatima Sharafeddine, Author
Lithuania
Kęstutis Kasparavičius, Author/Illustrator
Mexico
María Baranda, Author
Daniel Goldin, Reading promoter
Verónica Murguía, Author
Moldavia
Ion Creanga National Children's Library, Organisation
Mongolia
Turmunkh Batbayar, Illustrator
Sundui Oyunbadam, Author
Netherlands
De Schrijverscentrale, Organisation
Tonke Dragt, Author/Illustrator
Thé Tjong-Khing, Author/Illustrator
Netherlands/Sweden
Marit Törnqvist, Author/Illustrator/Reading promoter
New Zealand
Gavin Bishop, Author/Illustrator
Nicaragua
Libros para Niños, Organisation
Nicaragua/Germany
German Nicaraguan Library and the Bibliobús Bertolt Brecht, Organisation
Nigeria/United Kingdom
Atinuke, Author/Storytelling
Norway
Gro Dahle, Author
Anna Fiske, Author/Illustrator
Ante Mikkel Gaup, Storytelling
Stian Hole, Author/Illustrator
Leser søker bok, Organisation
Gry Moursund, Author/Illustrator
Svein Nyhus, Author/Illustrator
Bjørn F. Rørvik, Author
Sommerles National Reading Campaign, Organisation
Arne Svingen, Author/Reading promoter
Øyvind Torseter, Illustrator
Trøndelag County Library, Organisation
Uprisen, Organisation
Pakistan
Alif Laila Book Bus Society (ALBBS), Organisation
Palestine
Sonia Nimr, Author/Storytelling
Poland
Iwona Chmielewska, Illustrator
Joanna Jagiełło, Author
Daniel de Latour, Illustrator
Małgorzata Karolina Piekarska, Author
Marcin Szczygielski, Author
Wojciech Widłak, Author/Reading promoter
Józef Wilkoń, Author/Illustrator/Reading promoter
Portugal
Bernardo P. Carvalho, Author/Illustrator
Cristina Carvalho, Author
António Jorge Gonçalves, Illustrator
André Letria, Illustrator
Isabel Martins, Author
Catarina Sobral, Author/Illustrator
Romania
Andrea Kürti, Illustrator
Anamaria Smigelschi, Author/Illustrator
Done Stan, Illustrator
Serbia
Olivera Jelkić, Author/Reading promoter/Storytelling
Jasminka Petrović, Author
Ljubivoje Ršumović, Author
Slovenia
Ismet Bekrić, Author
Miroslav Košuta, Author
Andrej Rozman, Author
Valerija Skrinjar-Tvrz, Author
Huiqin Wang, Illustrator
Ana Zavadlav, Illustrator
South Africa
Niki Daly, Author/Illustrator
Gcina Mhlope, Reading promoter/Storytelling
South Africa/Canada
Kagiso Lesego Molope, Author
Spain
Elena Odriozola, Illustrator
Jordi Sierra i Fabra, Author
Sweden
Anna Höglund, Author/Illustrator
Jenny Jägerfeld, Author
Pija Lindenbaum, Author
Läsrörelsen, Organisation
Frida Nilsson, Author
Sven Nordqvist, Author/Illustrator
Anna-Clara Tidholm, Author/Illustrator
Cecilia Torudd, Author/Illustrator
Jakob Wegelius, Author/Illustrator
Jujja Wieslander, Author
Monica Zak, Author/Storytelling/Reading promoter
Switzerland
Franz Hohler, Author
Doris Lecher, Illustrator
Catherine Louis, Illustrator
Carlo Meier, Author
Thailand
Cheewan Wisasa, Author
Turkey
Uğur Altun, Illustrator
Aslı Der, Author
Ayse Inan, Illustrator
Şiirsel Taş, Author
Deniz Üçbaşaran, Illustrator
Mavisel Yener, Author
Ukraine
Oleksandr (Sashko) Dermanskyi, Author
United Kingdom
Allan Ahlberg, Author
Malorie Blackman, Author
Quentin Blake, Author/Illustrator
Bookmark Reading Charity, Organisation
Centre for Literacy in Primary Education, Organisation
Aidan Chambers, Author/Reading promoter
Juno Dawson, Author
Julia Donaldson, Author
Daniel Hahn, Author
Margaret Jones, Illustrator
Patrice Lawrence, Author
Elle McNicoll, Author
Mo O'Hara, Author
Michael Rosen, Author/Reading promoter/Storytelling
Katherine Rundell, Author
Verna Wilkins, Author
United Kingdom/Australia
Morris Gleitzman, Author
United Kingdom/South Africa
Beverley Naidoo, Author
United States
Elisabeth Acevedo, Author/Storytelling
Laurie Halse Anderson, Author
R. Gregory Christie, Illustrator
Kate DiCamillo, Author
Dolly Parton's Imagination Library, Organisation
Maira Kalman, Author/Illustrator
Stephen Krashen, Reading promoter
Malinda Lo, Author
Margaret Read MacDonald, Author/Storytelling
Kadir Nelson, Author/Illustrator
Jason Reynolds, Author
Carole Boston Weatherford, Author
Mo Willems, Author/Illustrator
United States/Iran
Rashin Kheiriyeh, Author/Illustrator
Zambia
Lubuto Library Partners, Organisation
Zimbabwe/United Kingdom
Ken Wilson-Max, Illustrator