Custom-designed contemporary circus
In the spring 2021, students from the Cirkus Cirkör Upper Scondary School and the Designgymnasiet in Sickla worked with the picture book The Arrival, by the 2011 Astrid Lindgren Memorial Award Laureate Shaun Tan. On June 8, a 30-minute contemporary circus was performed at Kulturhuset Stadsteatern in Stockholm.

What happens when literature is transformed into contemporary circus and costume?
We invited the Cirkus Cirkör Upper Secondary School and Designgymnasiet in Sickla to collaborate to find out. The 24 upper secondary school students spent the spring reading different books by ALMA laureates before settling on Shaun Tan's The Arrival (2006), a wordless graphic novel about an emigrant family waiting for a new life to begin. Inspired by images from the book, Cirkus Cirkör students created a variety of scenes which they performed in costumes designed and sewn by first-year students at Designgymnasiet in Sickla.
Performance times: 2021, June 8 at 2 PM, 3:15 PM and 5 PM
Venue: Studion, Kulturhuset Stadsteatern
Performance pictures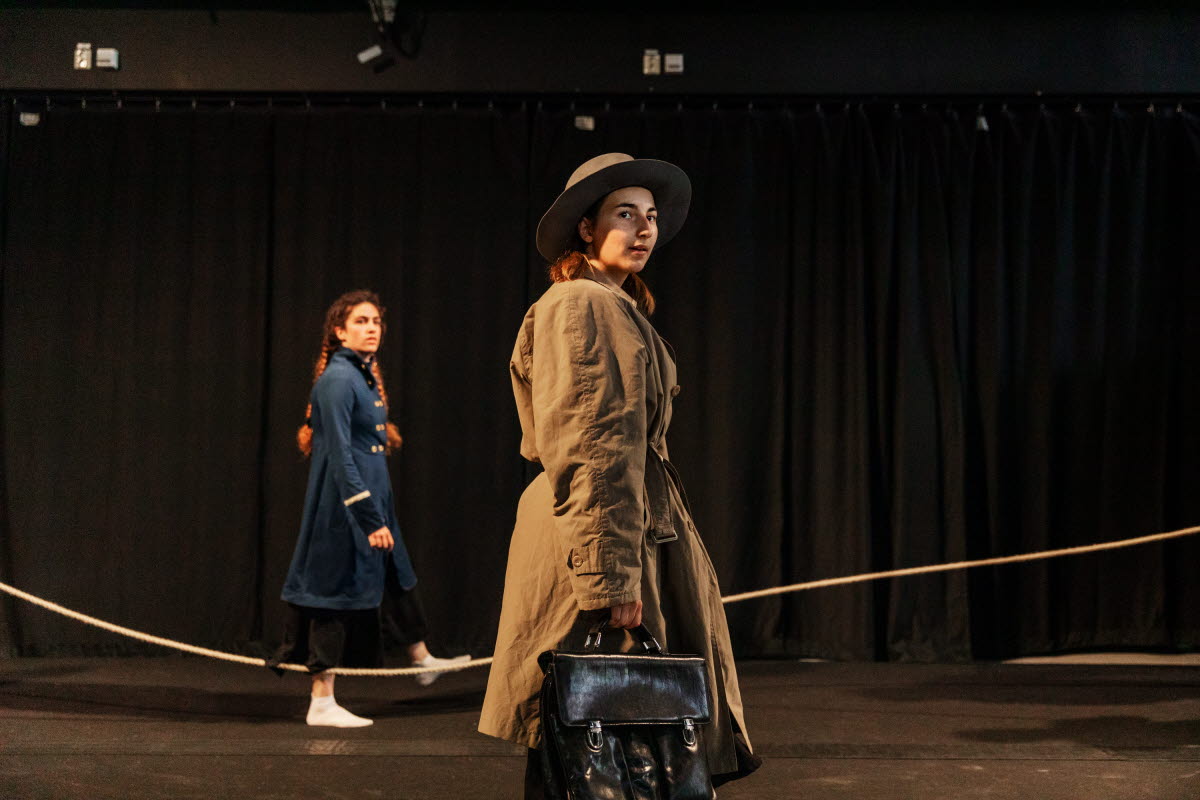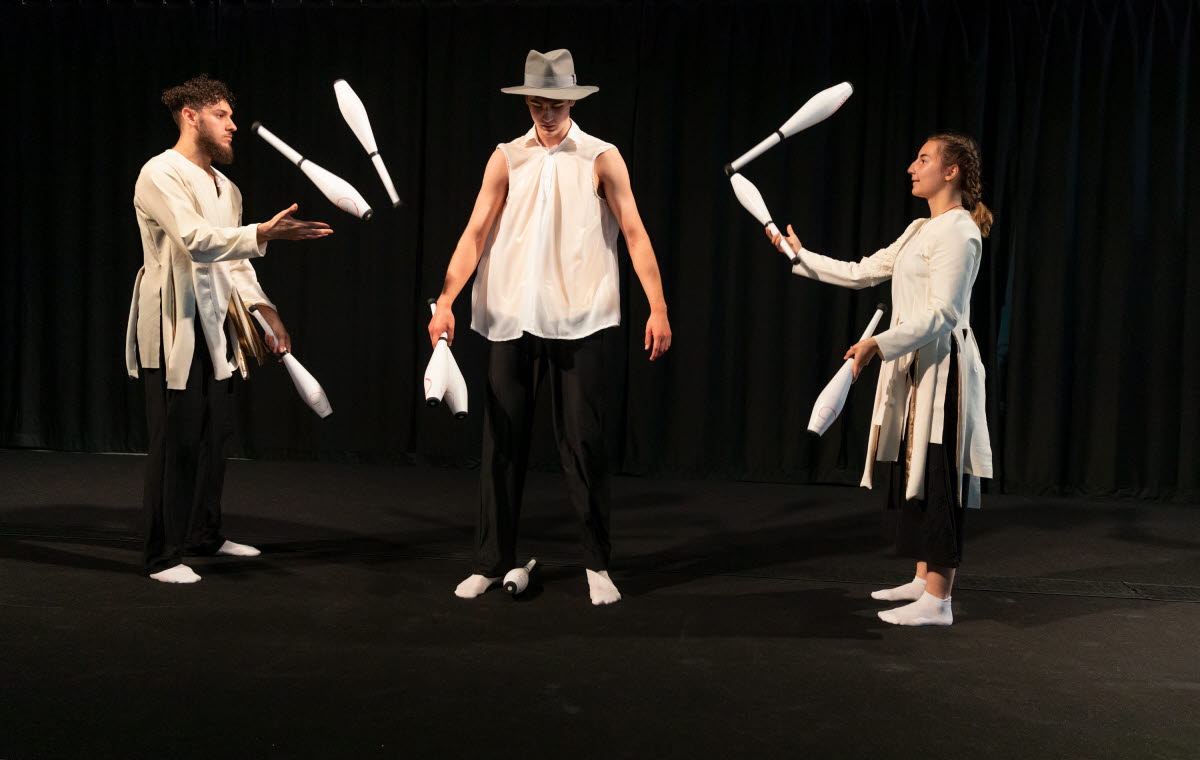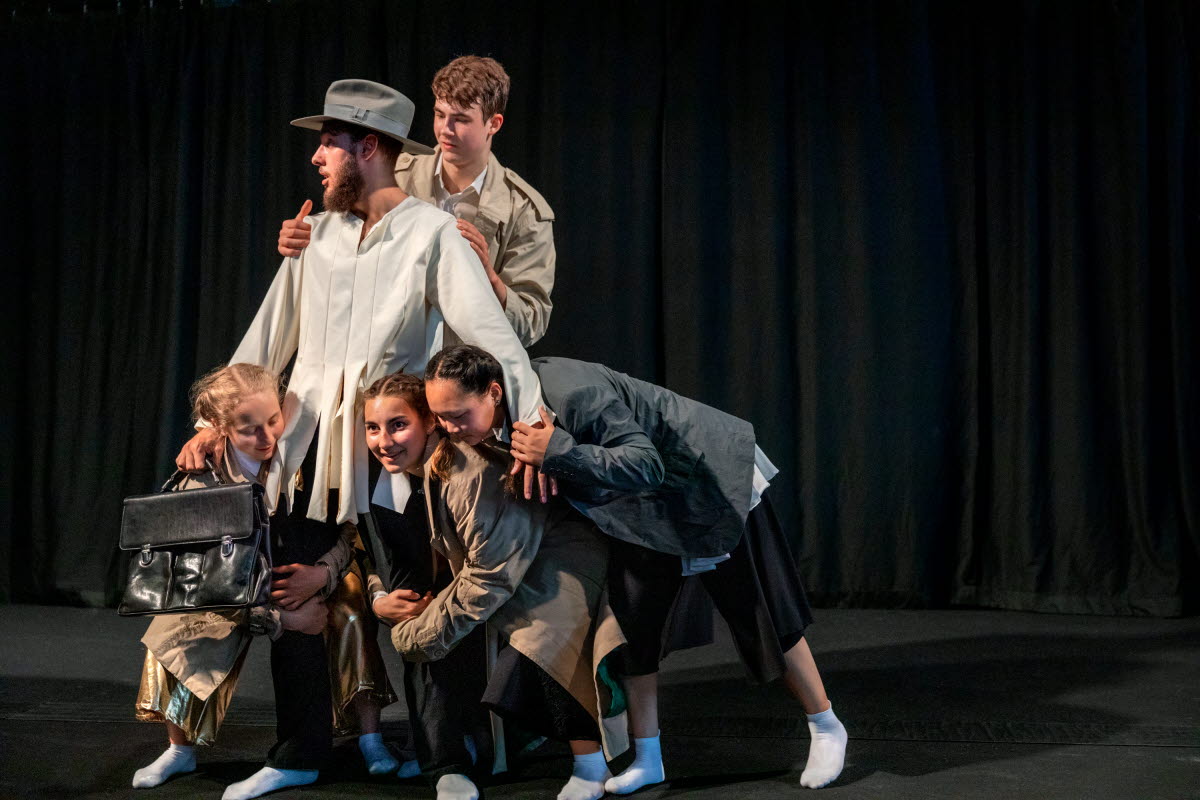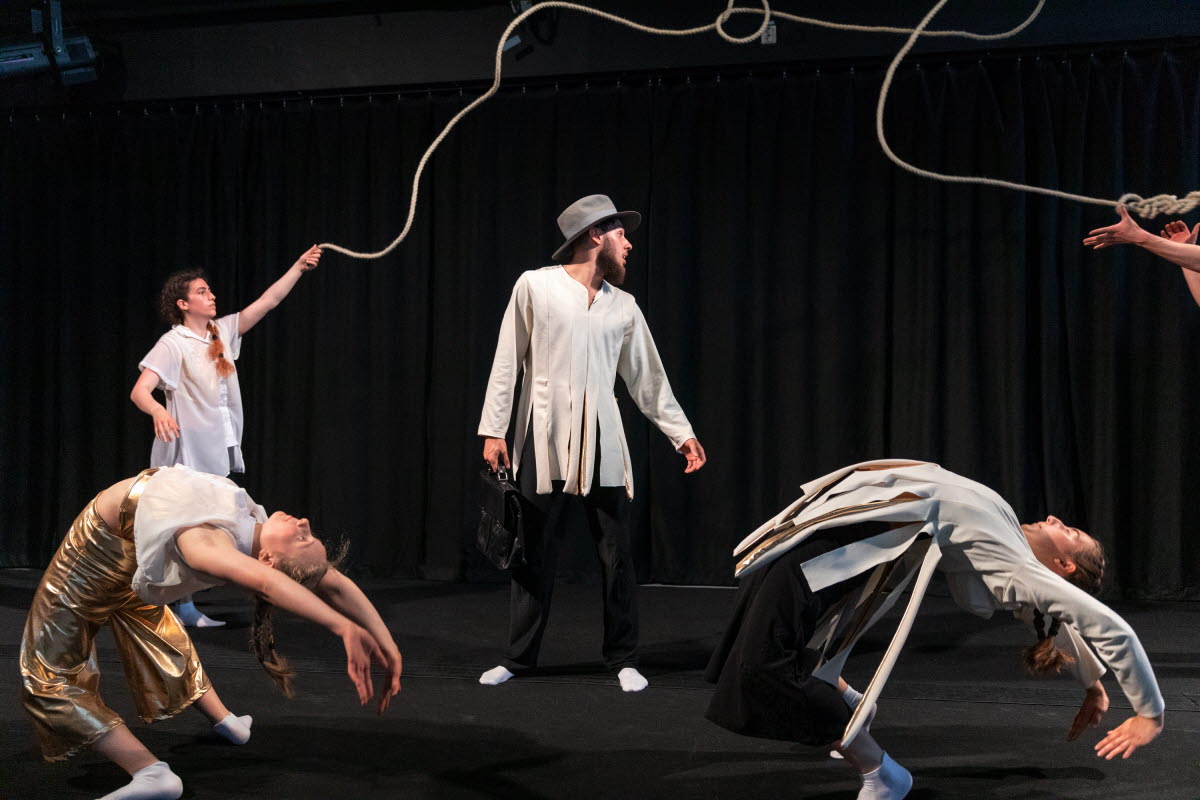 It is a great opportunity for the students to approach transposing from one medium, literature, to their circus form. It has been a chance for the students to both deepen their personal aesthetics and find common ground on universal images of aspiration and hope.
Taking flight to a new country means dreaming of a better future, and we wanted our costumes to illustrate that. We wanted our design to highlight the beauty of hopes and dreams for a new start in life, with light, billowing fabrics, and glimpses of gold and lace laden with memories.
Stage performers:
Students from the Contemporary Circus Program at Cirkus Cirkörs Upper Secondary School: Antonia Djurestad Kolocoudias, Edvin Broms, Elisa Franzen, Khaled Mohamad, Selma Berge and Tuvia Andersson.
Costumes:
Created by Class H20 in the Craft Program with the Specialization in Textile Design at Designgymnasiet i Sickla: Anhelina Arkhipova, Alva Borgenstierna Ploski, Ploy Aritsara Chaiwong, Astrid Degsell, Ebba Ekbom, Diego Fernandez Choque, Rebecca Forsell, Linnéa Frejd, Elliot Grûnewald, Tindra Leiderman, Ana Marusciac, Hanna Matajzik Karlsson, Bilguunzaya Nasanjargal, Hugo Saeed, Olivia Sannerholm, Hedvig Ströberg, Yume Estelle von Peltzer and Mattis Wendleman.