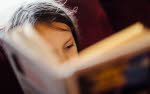 Nomination
Every year, more than 250 individuals and organisations around the world are nominated for the Astrid Lindgren Memorial Award. The candidates are authors, illustrators, oral storytellers and reading promoters. The candidates for the 2023 award will be presented in October, 2022.
Every year, the jury calls for nominations. The nominating organisations must have extensive and in-depth knowledge of children's and young adult literature. The nominations forms the basis for the jury's work of finding a laureate who have made a truly significant contribution to children's and young adult literature or reading promotion. They also play a significant role in developing a knowledge bank for international children's and young adult literature.
Important dates
The nomination process for the 2023 award has been completed. The list of candidates will be published in October 2022, and the jury will announce the laureate in March 2023.